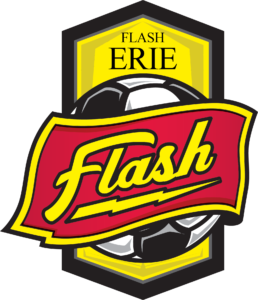 The 2021-2022 season will feature ten Regional Leagues: Carolinas, Florida, Heartland, Northeast, Northwest, Ohio Valley, SoCal, Southeast, Texas and Virginia. Each ECNL Boys Regional League is structured slightly differently, reflecting the unique needs and desires of the participating clubs, geography, and more.
ECNL Boys Regional Leagues are operated and managed so as to ensure a consistent environment and level of professionalism across all leagues, facilitating more club connectivity between levels of play and providing a path for more players within each Member Club to reach their fullest potential. Each league allows for coordination and collaboration between the teams of different levels within ECNL clubs, or opportunity for teams and players in other clubs to develop through regular high-level competition.
The ECNL Boys Regional Leagues will offer a pathway to the ECNL Boys Regional League Finals, held in conjunction with the ECNL Boys Playoffs in San Diego, CA.
Elite Clubs National League (ECNL)
The Boys Elite Clubs National League (Boys ECNL) was founded to improve the daily environment for boys' youth soccer players through a collaborative club-based development program featuring competition, player identification, coaching, and club development platforms.
Competition Format
Regular Season: ECNL has a highly-regimented competition format for the U-14 through U-17 age groups. The league is separated into nine regional conferences for girls, and ten regional conferences for boys, who all have anywhere between nine to 16 clubs competing in a standings table format. Each regular season consists of around 20-30 games against other ECNL member clubs within their region.
National Events: ECNL also hosts multiple National Events each year, in which teams from multiple conferences come together to play a weekend set of games against competition they usually would not have a chance to compete against. While each individual National Event does not include every team in ECNL, teams from across the East Coast to the West Coast regularly get to play in the same National Events. The National Events also provide college coaches chances to see players they generally would not have the opportunity to see in person, and a chance to see top teams compete against each other prior to the ECNL Post-Season.
Champions League Playoffs: Each conference has a varying amount (depending on amount of teams in the conference) of automatic qualifiers to the top-flight of the ECNL Post-Season, with the top teams in Points Per Game (PPG) in each conference table qualifying. The ECNL then adds several wildcard teams to round out the 32-team tournament that draws 100s of college scouts on an annual basis.
North American Cup and Showcase Cup: The top teams that don't qualify for the ECNL Champions League Playoffs still have a chance to compete in the North American Cup and the Showcase Cup, which provides another avenue to play in an interregional competition that attracts college coaches and scouts' attention. The top 16 teams in points per game (including points earned at National Events) that don't qualify for the ECNL Champions League compete in the North American Cup, with the next 16 competing in the ECNL Showcase Cup.
ECNL Open Cup: The ECNL Open Cup is the final competition for teams who do not qualify for the ECNL Champions League, North American Cup or Showcase Cup, and the only opportunity for ECNL Regional League teams to face ECNL teams in ECNL-sanctioned play. The ECNL Open Cup features the top ECNL teams that don't qualify for the aforementioned post-season tournaments facing off against the top teams from the ECNL Regional Leagues in a single-elimination bracket format. The event provides an avenue for ECNL Regional League teams to prove their worth against middle-table ECNL teams, and can be one of the best opportunities for Regional League players to showcase their skills in front of college coaches and scouts.
Details
Play on your HS team
Play high level, nationally
Maximum college exposure
Broad path to college & professional soccer with systematic scouting and identification programming
Meaningful, competitive games
National ECNL Playoff structure
Very strong regional and national competition
ECNL regional & national events draw hundreds of college coaches from across the country
Top-notch, highly licensed, professional coaching staff