Junior Programs
U5 – U8 Players
SKILL DEVELOPMENT + GAME PLAY
ERIE FC begins with the Gunners program designed for players U5, U6, U7, U8. Our professional staff will provide age-appropriate technical instruction in a training environment featuring exciting games and skill activities. The program features weekly training sessions with a weekend game for the U6, U7, U8 age groups. ERIE FC Gunners is open to all players regardless of current skill level or previous playing experience. Players will be placed into proper training groups based on age, skill level, and soccer experience. Training focuses on the development of individual soccer skills, which is necessary for success once players move into the competitive team environment at U9 and beyond.
ERIE FC GUNNERS INFORMATION
YOUTH CLUB Teams
U9 – U10 Players
CLUB PLAYER POOL & TEAMS
An academy format is primarily an in-house developmental concept for players. The goal is to develop highly skilled and competent individual players that can experience the game emphasizing the "process of becoming a player" in an age-appropriate environment. After graduating out of the ERIE FC Gunners program players will move into the Academy to be better prepared to eventually fill competitive "classic" teams at U-11 and above age level as the team concept becomes a more appropriate emphasis for skilled players.
ERIE FC YOUTH ACADEMY INFORMATION
U11 – U19 PLAYERS
Black Premier Teams & Red Teams
Premier players follow an intricately designed curriculum aimed to prepare them for advancement to the elite levels of play. This curriculum includes: building their soccer IQ's, technical proficiency, mental and physical conditioning. Our Player Development Coaches are adept at keeping players motivated and maintaining healthy interactions with their teammates while maintaining the balance between productivity and enjoyment. The Premier program requires a yearly commitment and offers a higher time and financial commitment than other travel and non-travel programs.
ERIE FC Red is the first stage of "travel" club soccer. Travel is not as extensive and time consuming as "Premier" soccer, as it is typically limited and shorter distances of travel. The goal of ERIE FC Red is to provide an environment in which the level of competition, commitment, and player development falls between that of the recreation and premier levels. This program is geared towards the players that have played recreational soccer for some time – and want to "jump to the next level", in order to prepare for grade school, middle school or high school soccer.
ERIE FC CLUB TEAMS INFORMATION
U13 – U19 PLAYERS
Elite 64 (E64) REGIONAL LEAGUE TEAMS
The Elite 64 Regional League is a club-based second tier of Elite 64 serving various geographic areas across the country. Clubs will be evaluated for promotion into Elite 64. Teams can earn direct advancement to additional USYS national competitions.
ERIE FLASH TEAMS INFORMATION
Senior Amateur Teams
WPSL Team
Women's Senior Team
ERIE FC is the newest member of the WPSL, the strongest women's league available for collegiate and amateur players in the United States. The WPSL operates in 35 U.S. states with an all-time high of 130 teams – continuing as the "Largest Women's Soccer League in the World."
ERIE FC is proud to blend the history and success of the two longest and most successful soccer clubs in Erie, PA (MSA Soccer and Erie Admirals), to provide the region with the highest possible level of women's soccer for the high school, collegiate, and former professional players from Erie, PA and around the world.
ERIE FC WPSL TEAM INFORMATION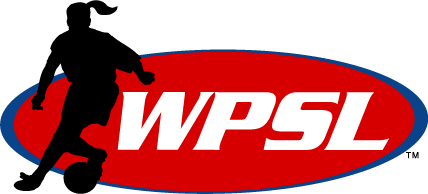 Expanding Opportunities for Erie Admirals Soccer Club and MSA Athletes, Coaches, and Members in the Erie Region. Erie Admirals Soccer Club (EASC) and Millcreek Soccer Academy (MSA) are excited to announce to our memberships and the ERIE soccer community that our clubs have joined forces to create the best possible youth soccer experience for Erie and its surrounding communities – athletes, coaches, and members in 2023 and beyond.
United as One Club, under the ERIE FC banner, we will be able to offer a broader range of opportunities for athletes to enjoy the sport of soccer and take their game to the next level, while continuing to provide the one-of-a-kind, local experiences that our members have come to expect.
ERIE FC is comprised of coaching staff of the combined clubs to strengthen the region and teams can expect continuity and new competitive opportunities available to players as they develop. Coaches will benefit significantly from our combined resources, with more access to education events, gear, field space, indoor and outdoor training facilities, and elite-level coaching roles.
The new ERIE FC is a progressive and exciting time for our competitive membership. It will serve to further enhance our club community, whilst also maintaining the culture and vision we've come to pride ourselves on. More importantly, every player, at every level, will be provided a pathway to maximize their skills and achieve their personal ambitions. Our local community club feel will not change, but the services and resources available to all members will dramatically increase.
ERIE FC will raise the quality of soccer experiences for everyone in the Erie Region. From athletes to parents to coaches, our club intends to offer the best youth soccer opportunities in the area.