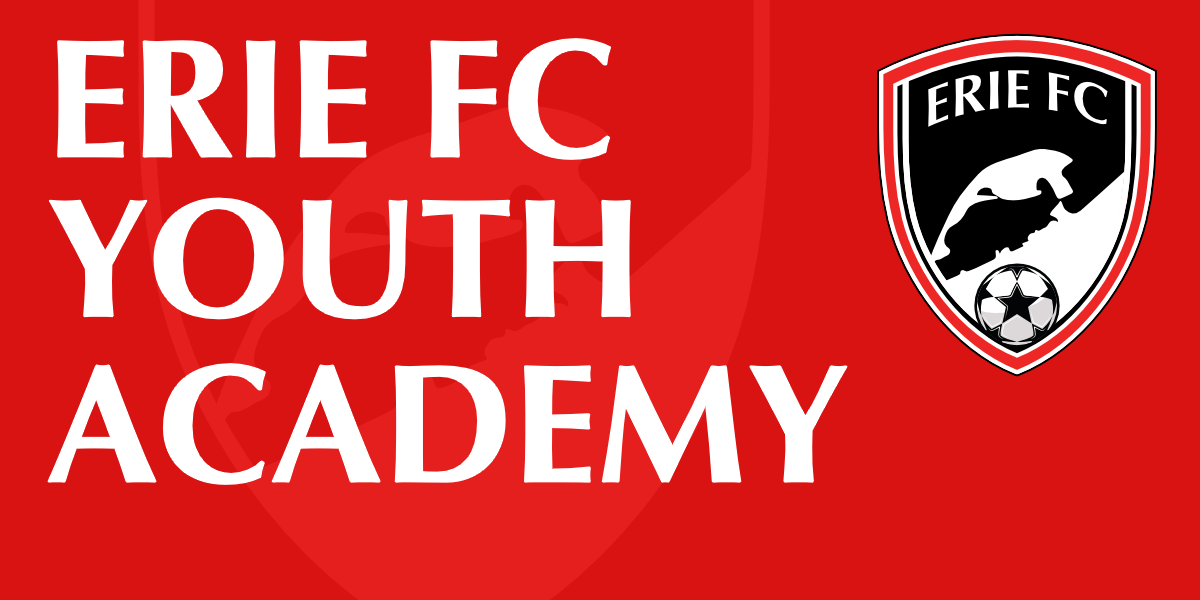 U9 – U10 Players
Club Player Pool & Teams
An academy format is primarily an in-house developmental concept for players. The goal is to develop highly skilled and competent individual players that can experience the game emphasizing the "process of becoming a player" in an age-appropriate environment. After graduating out of the ERIE FC Gunners program players will move into the Academy to be better prepared to eventually fill competitive "classic" teams at U-11 and above age level as the team concept becomes a more appropriate emphasis for skilled players.
Academy programs aid in player retention and individual player development as opposed to the "team forming" model that excludes players too early who are not considered talented enough to add to a team roster. Academy formats are appropriate for young soccer players' development since the focus is on player improvement vs. team improvement or accomplishment. Academy formats do not have the short-term goal of winning a game at ages U-10 and below. In this format, the role of the soccer associations, clubs, and youth coaches is to develop players first. Then at U-11 and above start to incorporate the technically gifted and sound players into set teams that can compete and win with increased skills and flair. The premise of academy training is that "player development" is what is in the best interest of young players. It is at this young age that a player needs to learn the skill sets to ultimately play soccer at a higher level. The Academy format offers this special vehicle.
Program Overview
aGE gROUPS
U9 = 2015 birth year
U10 = 2014 birth year
Season
Start: August 2023
End: June 2024
10-month program
Youth Academy Details
7v7 playing format
Two outdoor practices in the Fall and Spring
PA West Academy games on Saturdays during the Fall and Spring
Possible Fall tournament
Possible Spring tournament
Winter training: TBD
Winter games: TBD
Fluid team rosters Black/Red will be created for games and tournament scheduling purposes, but they are flexible where players can move between teams to fill-in when conflicts arise.
Player Tuition & registration
Player Tuition
2023/2024 Season Tuition
Uniform Fee
Uniforms are purchased separately via the ERIE FC Team Store.
Prior to the season, teams and players will be added to the Team Store. You will receive a link to order the required uniform items directly from the uniform provider.
Player Registration
Player Evaluation & Team Placement: Players must be evaluated and assigned to a team prior to registration.
If you missed evaluations and are looking to join mid-season, please contact our ERIE FC Directors.
REGISTER A PLAYER